From your WordPress Admin go to Appearance > Themes
Locate WP Sierra theme and click Activate button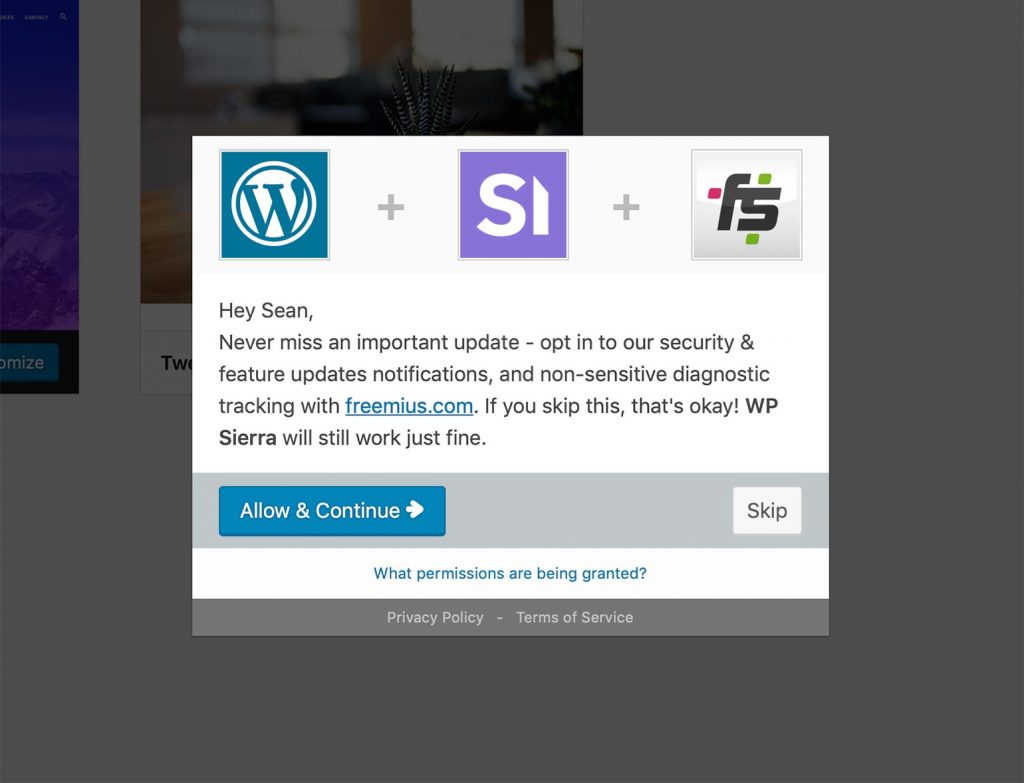 If you like to help with future development of WP Sierra Theme you can opt-in to Freemius service. So if you be so kind and would like to help us click Allow & Continue if not 🙁 simply click Skip.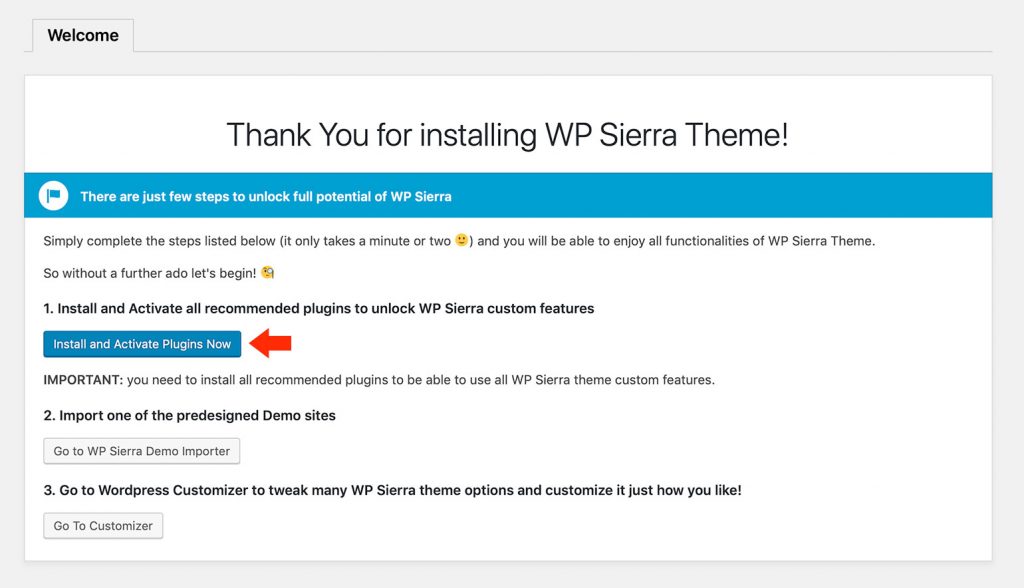 After successful theme activation you will be redirected to WP Sierra Welcome screen
To use full potential of WP Sierra theme you need to activate recommended plugins. To begin recommended plugins activation click blue "Install and Activate Plugins Now" button.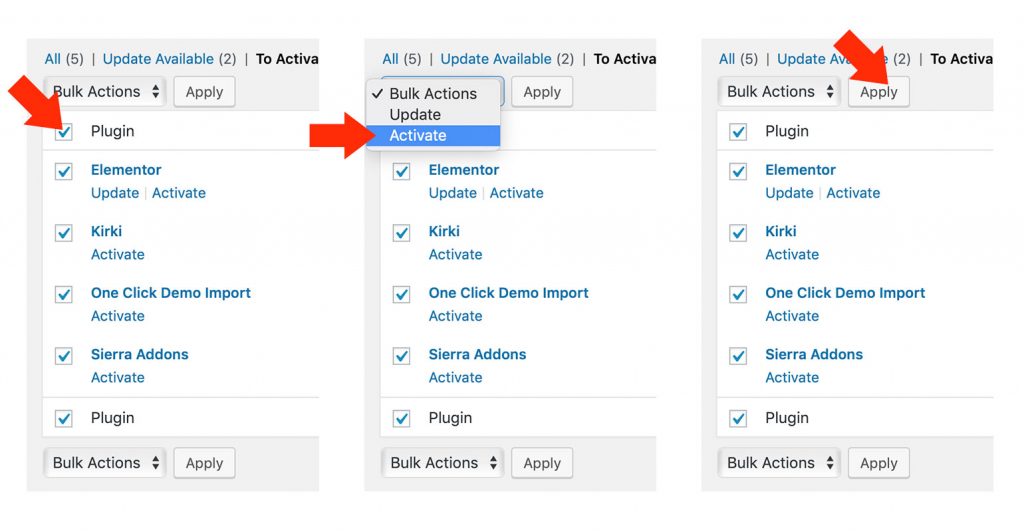 On the next screen click Plugin checkbox to select all plugins to be activated. Then click Bulk Actions select Activate and click Apply to begin plugins activation process.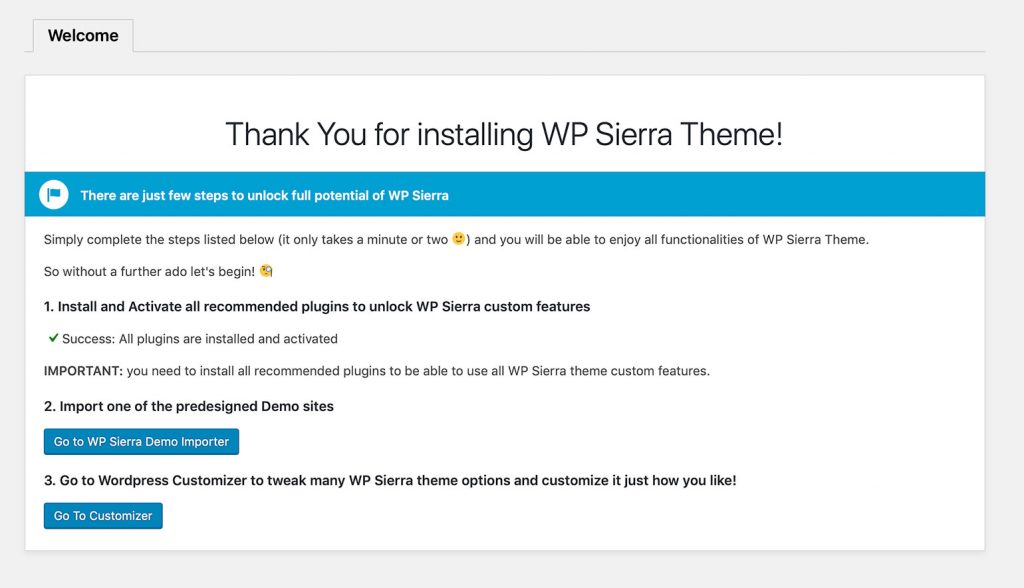 After successful plugins activation you will be again redirected to Welcome screen and presented with new unlocked buttons: "Go to WP Sierra Demo Importer" and "Go To Customizer".
WP Sierra Theme is now fully activated and 100% ready to use!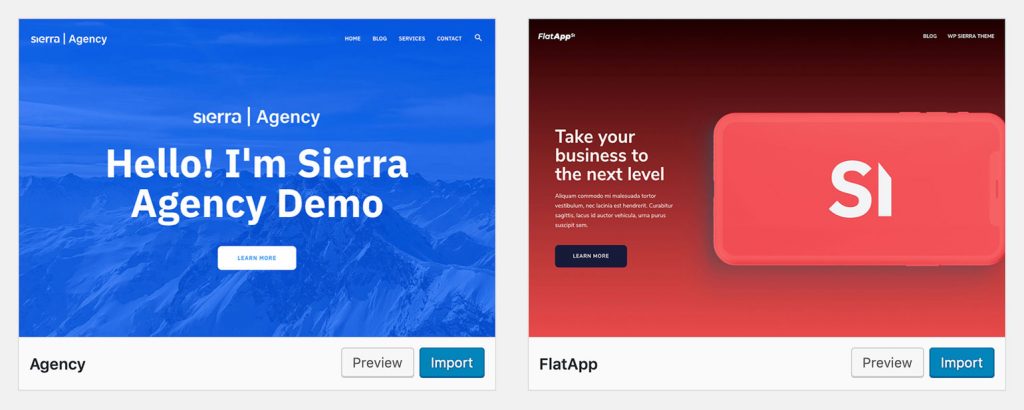 Importing Demo Content
If you would like to import one of our predesigned demos learn more in the article here.